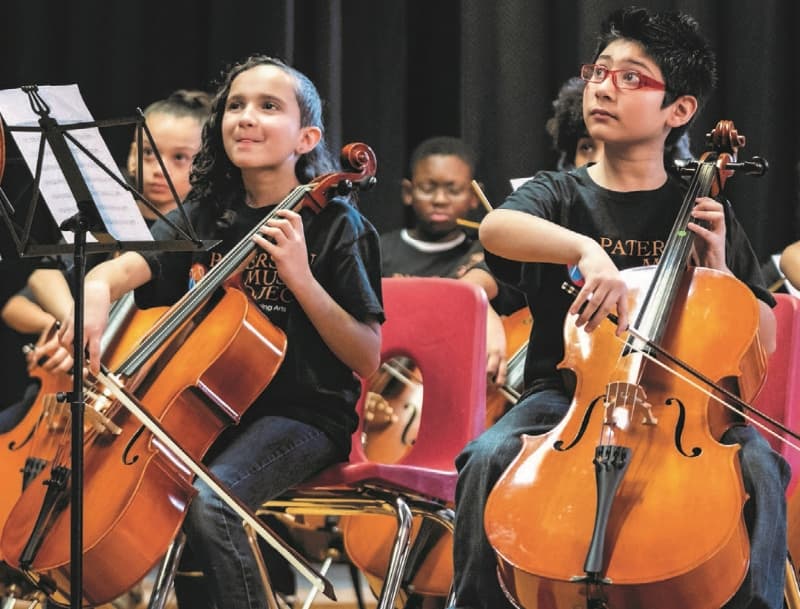 "For several years, Peapack-Gladstone Bank has been the main financial partner of the Wharton Institute for the Performing Arts, and the specific, non-profit expertise of its team has been key in expanding and deepening our professional relationship. More specifically, our banker, Joseph Serzan, alongside his team members, Ana Risoli and James Stadtmueller, has been extremely helpful to our organization, ensuring that we achieve our financial strategic goals." – Robert Hamburger, President of the Board of Trustees;
– Helen H. Cha-Pyo, Artistic Director; and
– Peter H. Gistelinck, Executive Director
The Wharton Institute for the Performing Arts is New Jersey's largest non-profit performing arts education organization, serving over 1,500 students of all ages and abilities through a range of classes and ensembles, in three different programs. In addition to the renowned New Jersey Youth Symphony and its ensembles, based in New Providence, NJ, programs include the Paterson Music Project, an El Sistema-inspired program that uses music as a vehicle for social change, by empowering and inspiring children through the community experience of ensemble learning, and playing in its hometown of Paterson. The Performing Arts School, based in Berkeley Heights, NJ, offers 500 private lessons and group music and theatre classes each week, ensuring there is something for everyone of all ages and abilities, beginning with early childhood music classes for toddlers.
Joseph Serzan, Wealth Advisor, Peapack Private Wealth Management